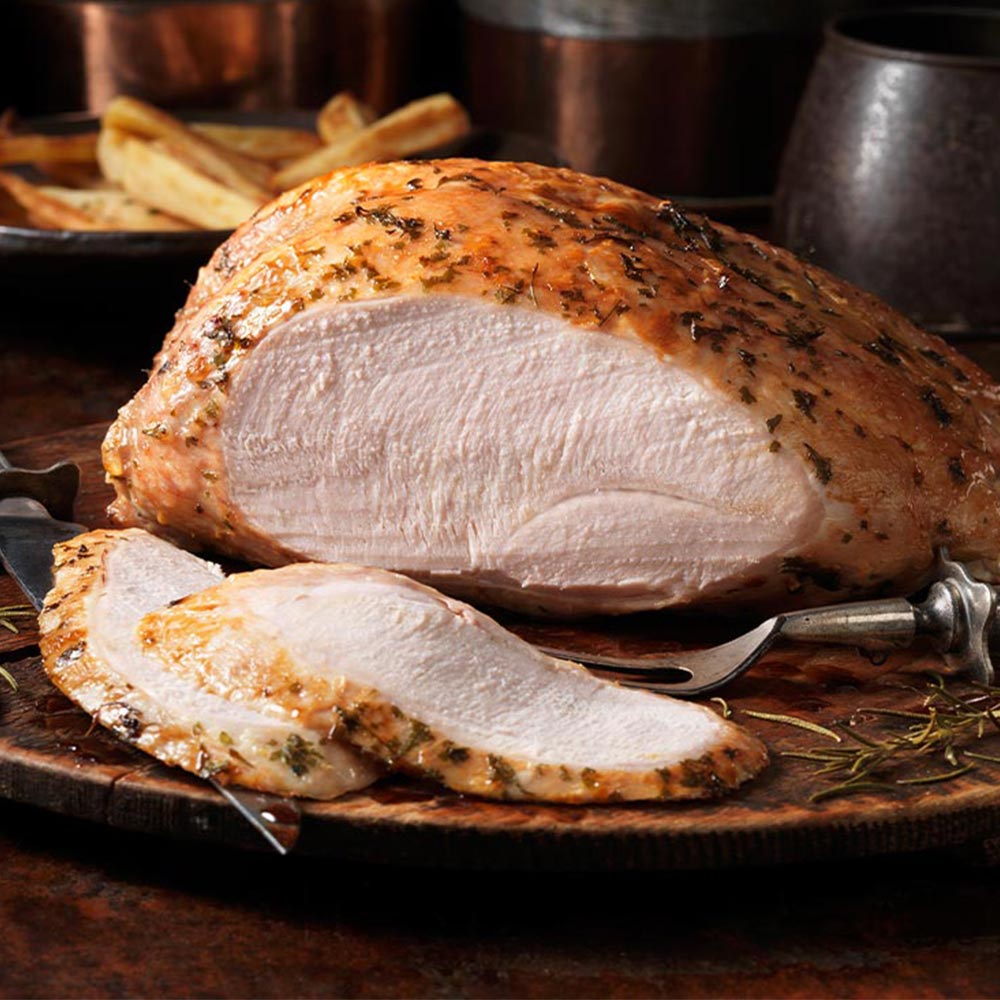 Free Range Bronze Whole Turkey
---
In stock

Inventory on the way
Devon Bronze Bred Whole Turkey 
Free-range, gm-free, free from antibiotics, bred to the highest welfare standards

Weight:
Small: 4.5kg
Medium: 5-6kg
MediumLarge: 6-7kg
Large: 7-8kg
Extra Large: 8-9kg
XX Large: 10kg+

Serves
Small: 4-6
Medium: 8-10
Medium Large: 10-12
Large: 12-14
Extra Large: 14-16
XX Large: 18+
Take bird out of fridge 2/3 hours before cooking.

Season bird with salt and pepper, cook breast side down for two thirds of cooking time at 180c.

Allow 30 mins per kg. (e.g. 6kg bird = 3 hours).
Turn bird over for last third of cooking time and baste with juices in roasting pan.

Check turkey is cooked by cutting into the thigh of the bird and if juices run clear then it is cooked.

Rest for 1 hour wrapped in foil.