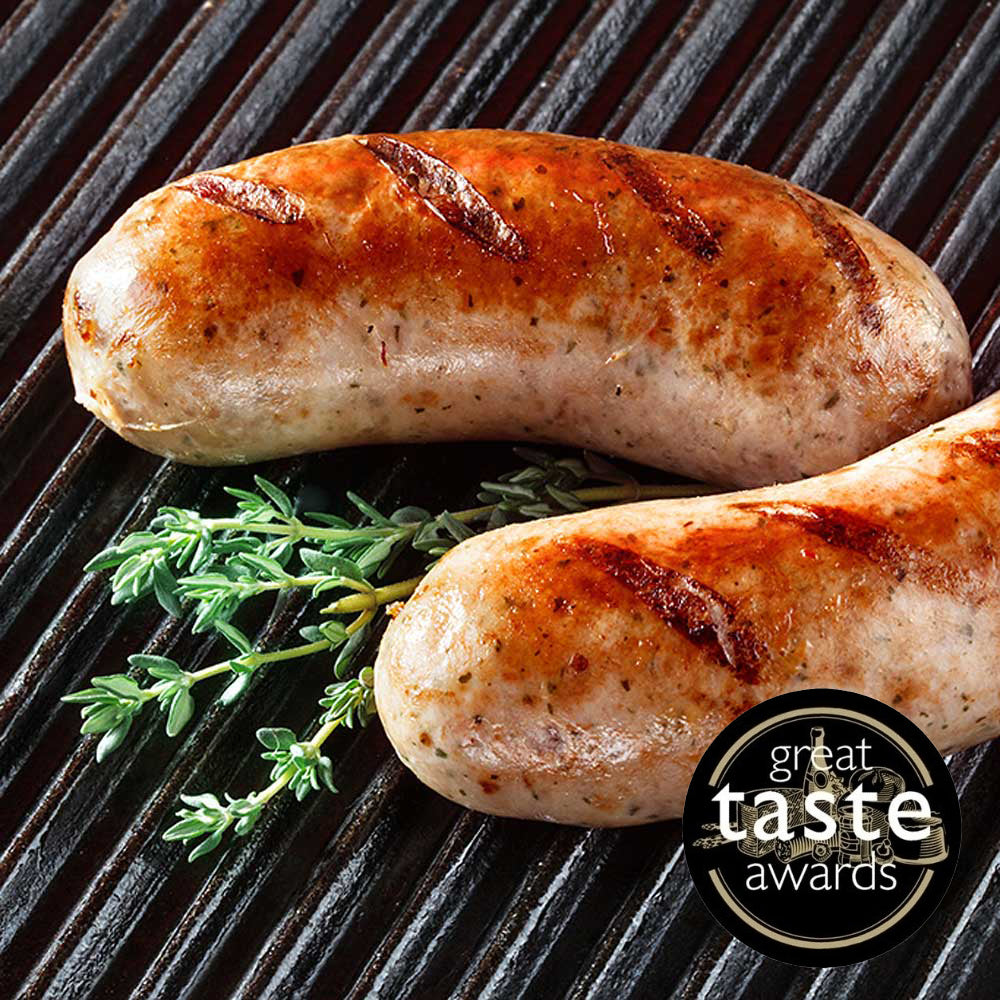 1931 House Special Pork Sausages (Pack of 4)
---
In stock

Inventory on the way
Experience the unforgettable flavours that have delighted our customers for over 90 years with our house special sausages, made from a secret recipe that has been passed down since 1931. Meticulously crafted with the finest cuts of meat and a perfected blend of spices, each bite is a tribute to our heritage and culinary excellence. 
*Winners of the Great Taste Awards*.
Free-range, Pork Sausages with natural casings. 
Available in 2 delicious flavours.
Weight:  380g (approx)
Serves:  2-3
Origin:  Sussex
Grill, BBQ or oven cook at 180C for approximately 20 minutes