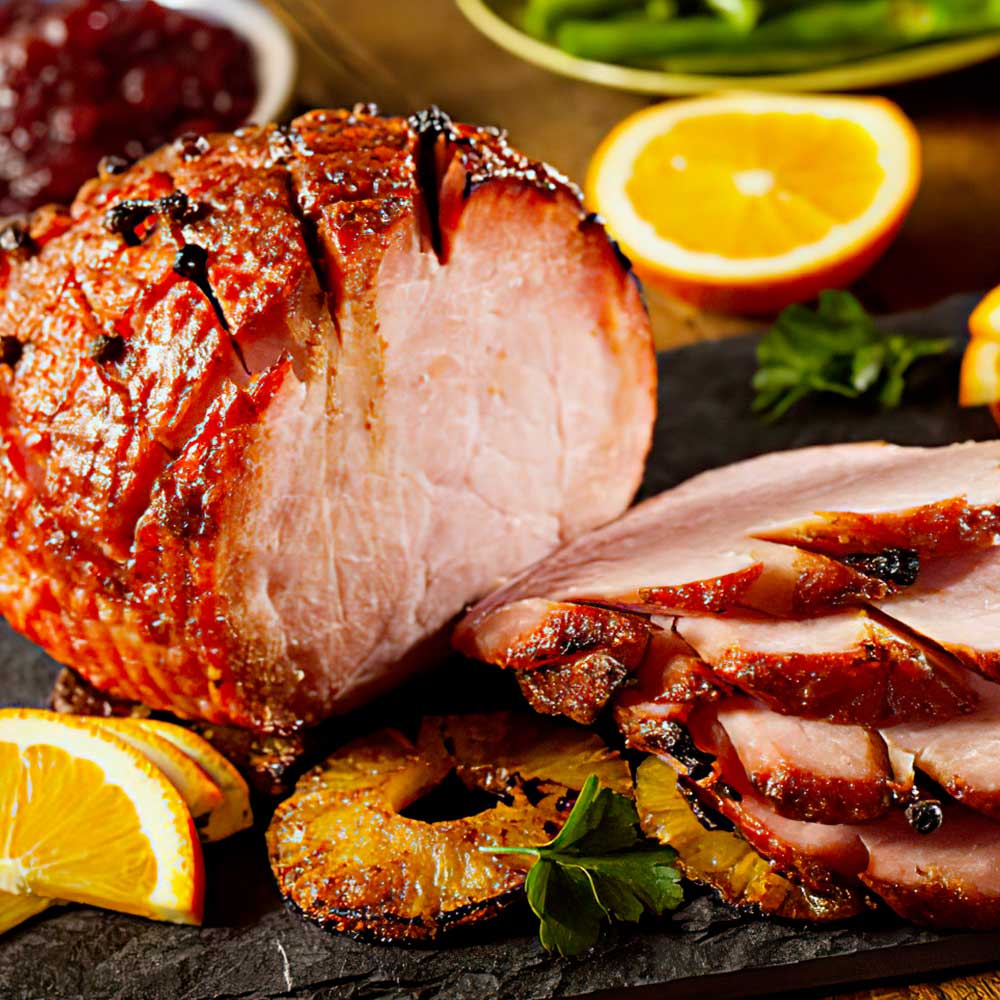 Gammon Joint
---
In stock

Inventory on the way
 Gammon. Dorset dry-cured, boneless.
Free-range, Easy carve. Roast or boil. 
Weight:  2.5kg (approx) 
Serves:  6-8
Simmer in water for 1 hour 30 mins with chopped celery, carrot, onion, bay leaf and a few pepper corns.

Take out of water and peel skin off, if any.

Pre prepare in a bowl, some sherry, brown sugar and clear honey.

Score fat in a diamond pattern and stud with cloves.

Pour glazing mixture over gammon and cook for 45 mins at 180c.

Every 15 mins take out and spoon mixture back over gammon.